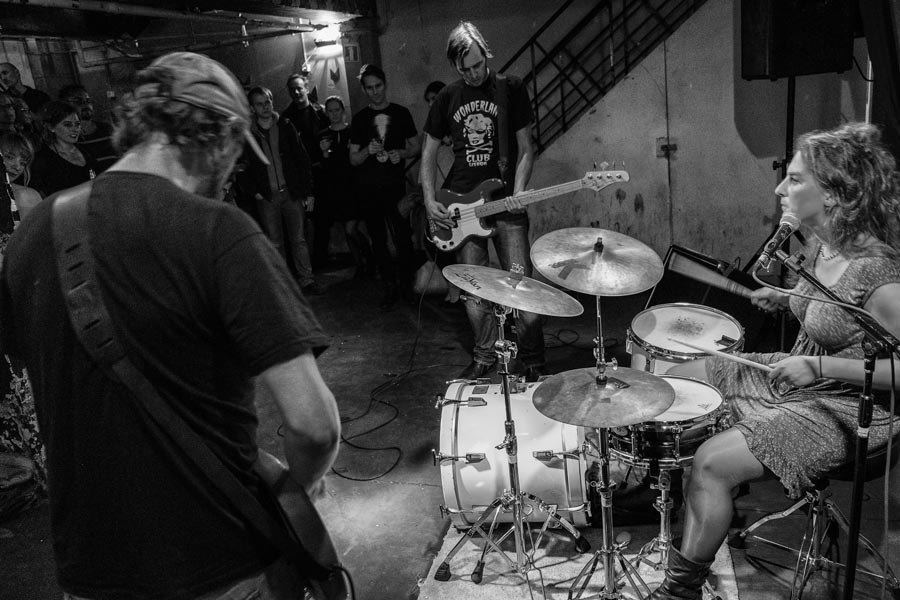 Primitive rock'n'roll from Amsterdam, with a hint of blues, punk, garage and
beat. A dime a dozen? No, strong melodies do make the difference. Let's
 pretend John Lennon, Johnny Cash, Joe Strummer, Jack White and Moe
 Tucker got together in a garage to make some racket, and Johnny Rotten was not invited.
In 2012 The Teardrops released the 5-track EP 'Mission to Mars' and toured
the clubscene. As a duo (Ottoboy on guitar, Jane on the roof on drums, both
doing vocals). Got picked as 'Hollandse Nieuwe' for upcoming bands by
Dutch radiostation VPRO. 
In 2013 Bas (Pfaff) joined on bass.
In 2014 An album will be recorded and released and followed by a tour
around Europe.